Raising kids and a mission-driven organization is a double challenge. Both of those jobs, mom and founder, sit right on your heart, never leave your mind and can call on you around the clock.
So for International Women's Day, I started to reflect on founding moms whose work I truly admire. I asked a few of them to share what sparked their mission, how they find balance, what self care looks like to them and which other women they admire.
This sparked a most inspiring chain reaction—one amazing story led to another, and another. And, even though each woman's voice was beautifully unique, there were common threads across their answers. Their stories have reminded me just how much capacity women have to create, to nurture, to listen, to reflect and to show up in whatever challenge the moment brings.
That's true of all moms. A year ago, none of us raised our hands to choose the challenge of pandemic. Though the struggles of pandemic parenting have hit each of us in different ways, and each of us had different supports behind us, moms everywhere have dug deep to keep going this past year.
Here are some of the common lessons I learned from 9 of the many, many moms whose life's work can inspire all of us.
We All Need Purpose
Every founding momma has a strong and personal sense of purpose. And, this personal connection to their work came from seminal moments or, what Shelley Zalis, founder of The Female Quotient, calls "heartbeat moments."
Whether feeling frustrated about the lack of allergy-friendly options for her daughter, realizing that today's kindergarten was not designed to help her child to thrive, or feeling the vulnerability as the only female CEO in the room—each of these amazing women had a deeply personal experience that drove them to make change.
I still remember hearing Jennifer Aaker, Professor at Stanford GSB (and another power momma) speak about the power of purpose—she shared that a strong sense of purpose lies at the intersection of our passions, our sense of what the world needs and our unique strengths.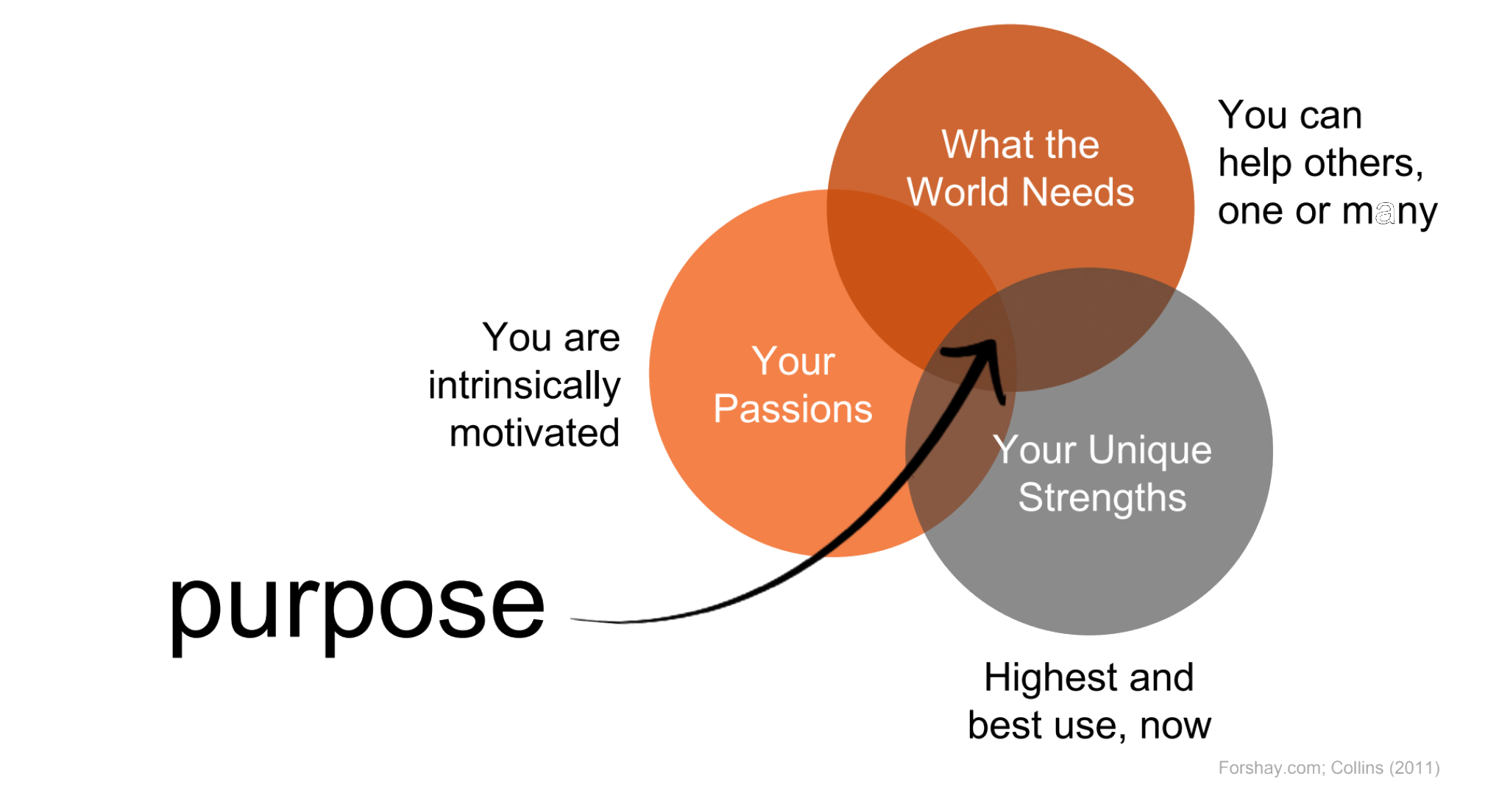 Purpose, says Aaker, provides meaning in our lives, and this sense of meaning grounds us as we age and ride the ups and downs of life. Studies have shown that, even though happiness fluctuates moment to moment, people are most satisfied overall when they are engaged in things that they find meaningful and virtuous. This couldn't be more true for my experience as a founder or a mom. Plenty of tough days and long nights, but life is so much the sweeter for the meaning I continue to make along the way.
We All Need Time
As with all moms, time is a precious resource, and the ability to manage time is key for the moms I surveyed. I loved the approach Ginny Yurick of 1000 Hours Outside takes: "I build in the things that matter to me first, then let all of the rest fall around it." For her, that means reading three chapters of a book each day and, of course, time outdoors. Ginny founded her inspiring organization to challenge and support families to spend 1000 hours outside each year—which is just about the average amount of screen time kids spend annually.
Jaclyn Lindsay, co-founder and CEO of Kindness.org color-codes her calendar to make sure she allocates some time each day to the things that "fill her cup." Lindsey's belief in the power of kindness and deep understanding of the science behind this belief are inspiring! Her global non-profit builds evidence-based programs for kinder classrooms, communities and workplaces.
Angela Hanscom, founder of Timbernook, takes things one day and one decision at a time. Hanscom is an author, speaker and leader who uses her training as an Occupational Therapist to educate on the many benefits of time outdoors and to create outdoor play experiences that support the whole child.
And Linda McGurk of Rain or Shine Mamma works wacky hours to hold family time precious. She describes her family time, "These hours are holy; that's when we go outside together, have dinner and maybe watch a show on TV." McGurk puts her talents as a journalist and photographer to marvelous use helping to inspire people to get outdoors. Once she came to the US from Sweden and became a mother, she realized how much moms needed encouragement and support to build outdoor time into their and their kids' lives. Her work has made me laugh, cry and become a better me.
Success Takes Wisdom and Balance
So much suffering comes from trying to "do it all." We tell ourselves that we can do each role, mom and founder, as if it is the only thing we do—and that is before we even make time for being a partner, sister, daughter, community member, self, etc. Then, the roles compete rather than integrate or compliment one another.
These women reminded me that there are alternatives! Start from the belief that we can have multiple missions. Recognize that we can be both entrepreneurs and moms and the work is to learn to integrate the two through give and take. Know that not all things are equal. Find your non-negotiables and balance around those as best you can. As Shelly Zalis says, "you'll never regret rescheduling a meeting, but you'll always regret missing your kid's soccer game or tennis match."
Self Care Is A Must
I had to ask about self care, and many women answered with what brings them joy. What a cool idea to focus on the joy more than the concept of "self care!" You can find joy in all kinds of places, once you really think about what triggers it most for you.
For Kelly Oriard of Slumberkins, this means trying to find at least one time per week "to just be spontaneous and do things that I feel like doing." Kelly, together with best friend (and equally amazing mom) Callie Christensen, founded Slumberkins, channeling both pain from her past and her work as a therapist to create and grow a brand that could truly help parents teach positive social-emotional life skills to their children and help give kids a path to be their most authentic selves.
And, not surprisingly, for many of the women I admire rely on time in nature. "In nature, I'm able to let go of all pressure and stress and just be in the present. Few things still my busy mind like connecting with nature. To me, it's the highest form of self-care."—Linda McGurk
Support Systems Are Essential
Not a single woman spoke about her work or life without mentioning the support of family, friends, partners, therapists and community. None of us can do this on our own, and I can't thank my family, my partner and my tribe of friends enough for all that they do for me and my team! As Denise Woodard of Partake Foods said, "If you are passionate about something, surround yourself with people who believe in you and keep going!" Once her daughter was diagnosed with a gluten allergy, she became frustrated by the lack of healthy, yummy and safe snacks for littles. Denise walked away from her job and set out to make her own allergy-safe treats. Now, her treats are available across the U.S, and I could not be more grateful as a mom of a gluten free guy, myself!
We All Need Resources and Access
Not everyone has the network or financial resources to be a founder, and we have a long way to go before the entrepreneurship path is equally accessible to all people. Several of our founders are all about working towards bringing down barriers and building equity.
Shelley Zalis has devoted her career and founded The Female Quotient in order to support and bring greater visibility to women, uniting leaders across industries to collaborate around advancing equity.
Chelsea Murphy lives to break down barriers many moms and dads face. The founder of She Colors Nature, Chelsea is a mom, activist and content creator dedicated to using social media to make the outdoors a more welcoming and safe space for all families. She amplifies other BIPOC voices, promotes diverse children's literature and acts on her strong commitment to help other families of color overcome barriers that many face when living an outdoor lifestyle.
Denise Woodard also seeks to make her industry more equitable through the Black Futures in Food & Beverage fellowship program, which welcomes active HBCU students interested in exploring careers in her industry.
Women We Admire
Perhaps the best part of researching this story was learning about who these amazing women admire. I've listed some of their shout outs below to honor them and to keep this going! Please comment to let us know about any women you admire—mother, founder or not!
I'll go first and share my unending admiration for my

teammates at Tinkergarten

—many who are also moms, balancing family with offering amazing learning experiences for kids and parents and building deep community connections between them. You teach and inspire me every day, and I am so grateful to be sharing my journey as a mom-educator-entrepreneur with you all!

Shelley Zalis

shares her gratitude, "

to be surrounded by inspiring, mission-oriented women of all ages, from teenage entrepreneurs to supermoms to trailblazing leaders. I really admire anyone who takes a stand on issues that matter."

Jaclyn Lindsey

admires many women, including

Michelle Garside, co-founder of

Soul Camp

and Amy Jo Martin of

Renegade Accelerator

.

Kelly Oriard

admires

Alexandre Elle

for being her authentic self, sharing her own journey as a way to inspire others.

Angela Hanscom

admires Ginny Yurich of

1000 Hours Outside

for generously inspiring other families to spend time outdoors.

Ginny Yurich

admires Sara McCarty of

Run Wild My Child

and Felicia Wong of

Every Day Adventure Fam

.

Linda McGurk

admires Nicolette Sowder of

Wilder Child

for her ability to connect people with nature and their inner selves.