For a very long time, young human creatures played in the dirt and in proximity to a rich supply of microbial life. I found my way into the work of leveraging the outdoors in the education and development of small humans relatively recently—and it's always made sense to me that kids who interact with the natural environment get a wide range of natural benefits. I read up on the various research that led us back to the basic idea that encountering germs and micro-organisms early in life helps kids build a strong immune system.
And yet, in our culture, the desire to sanitize and viewing all "germs" and, in turn, all microbes as "bad" or "dangerous" have taken hold at a very deep level and have been applied quite broadly. And, as a product of this culture, I get it. Once you have a child, nothing feels better than making their world even a bit safer. So, I'm not surprised that so many of us apply disinfectant or sanitizer to our baby's and kids' worlds. And, having just lived through the first two years of global pandemic, I am grateful for every pump of sanitizer that enabled us to move about and still share space safely with one another.
That said, it feels imperative to remember that our kids' long term health and wellness hinges on their ability to explore, experience and interact with the natural world. It's how they are designed, and it just makes good sense. And, some exciting, recent research gives us even more reason to believe and really to remember what people enabled for so long—letting kids get dirty is good for their health.
Some background on the science
The following is by no means a comprehensive take on wisdom that surrounds this topic. In fact, it's a mere look at some of the most talked about studies using what I would call a "Western medicine" approach to research related to the natural environment and immune system function. I choose to share this because this kind of proof tends to dominate the mindsets and decisions we form around wellness in our broader culture. There are many more ways of knowing and thinking about healing and how body, mind and environment interact to support wellness that are in addition to what is here, are valuable always and are needed right now.
Hygiene Hypothesis
In the 1980s, David Strachan a professor of epidemiology at University of London/St George's Hospital developed the Hygiene Hypothesis. Strachan theorized that children who were exposed to more germs were less susceptible to diseases over time, noticing differences between children with more vs fewer siblings. He also noted that as the number of infections in western countries were going down, the rate of autoimmune and allergic diseases was increasing. He concluded that an individual's susceptibility to disease was increased if they were raised in more sanitized environments. In the 1990s, a study by Dr. Erika von Mutius comparing rates of asthma between East and West Germany supported Strachan's hypothesis. And, though there is ever mounting support for this way of thinking, many scientists prefer a different name like he 'microbial exposure' hypothesis, or 'microbial deprivation' hypothesis—which are more descriptive of what's actually underlying the connection between environment and immune system.
Old Friends
Flash forward to this century, and we layer on the concept of "Old Friends"—a theory developed by Professor Graham Rook at University of London that assumes that bacteria and microbes have co-evolved alongside mammals throughout our evolution, supporting how our immune systems develop and operate. What a powerful way to look at it—and an important frame to remind us to separate out the harmful germ from the ancient, friendly microbe that may be the key to great health.
The "Farm Effect"
A June, 2012 study published in The Journal of Allergy and Clinical Immunology shows a nearly 50% reduction in asthma, allergies and disorders related to the gut among Amish children who live on farms compared to children who grow up in more sterile environments. Dubbed "the Farm-Effect." And, this is not new. For example, seasonal hay fever started to be mentioned in the United States in the 1890's and became quite common by the 1920s. However, hay fever was rarely diagnosed among people living on farms.
New Study
Then, just last week, a colleague shared a link to a new study conducted by researchers at the University of Helsinki took us another Western-science leap forward. It turns out that in a controlled study, kids who had daily access to natural microbes in their outdoor play saw positive increases in their immune systems—the kind of improvements that help kids respond to diseases. And, these increases persisted. It's the first double-blinded, placebo-controlled study that supports that biodiversity—or exposure to a diverse set of living things in one's environment—can boost the immune system in such a way that could help fight disease. Learn more about the study or check out the infographic the team published below. Exciting stuff!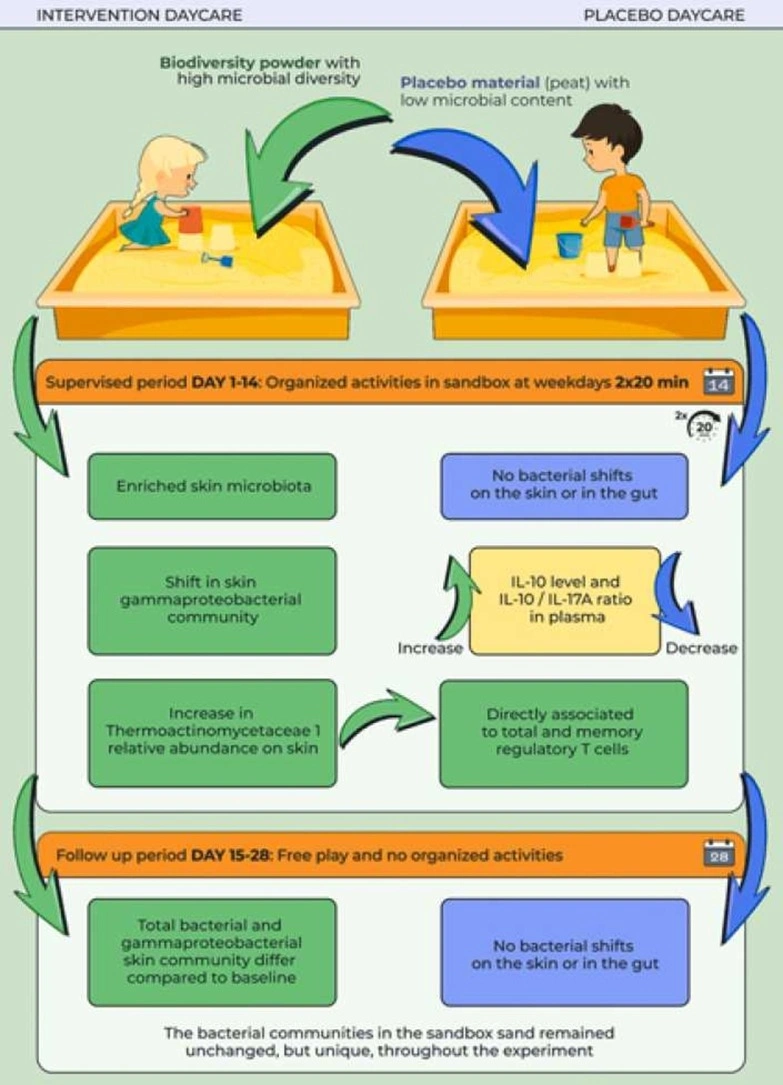 Dirt has even more benefits.
Being down in the dirt has many other benefits.
Microbes in the soil known as Mycobacterium vaccae are proven to have a natural antidepressant effect on the brain.
Studies also show that Mycobacterium vaccae can actually mirror the effect that drugs that alleviate the impact of mood disorders, such as Prozac, have on the brain—and all without the risks of side effects or chemical dependency.
Mycobacterium vaccae in soil can also improve cognitive function, as well as symptoms associated with Crohn's disease and even rheumatoid arthritis.
And, if you're in the dirt, you're likely spending time outdoors, which we know provides a wide range of health and wellness benefits.
What to do now?
Well, if you love getting dirty, pass that love along. If you're not a big dirt fan, try to temper your anti-dirt stance a bit when kids are around and see if you can weave in a little more time to play with the microbes in your neck of the woods. We've teed up a few of our favorite ways to get down-and-dirty as you play, too. And, you can enjoy our favorite tips for how to manage messy play (TLDR: Take it outside and remember, humans are washable by design!).
Make Mud Pies—Invite kids to join you in making a very special type of pie—a mud pie! Kids can experiment with different "recipes" by using varying amounts of dirt, water and special ingredients from nature.
Set Up a Mud Kitchen—To make a mud kitchen, all you really need is a set up that allows kids to play with dirt, water and whatever set of bowls, scoops and other containers you can spare, with a little surfaces on which to mix, mash, stir and "cook." Follow our tips on how to set up a mud kitchen that will inspire dirt and water play in all seasons.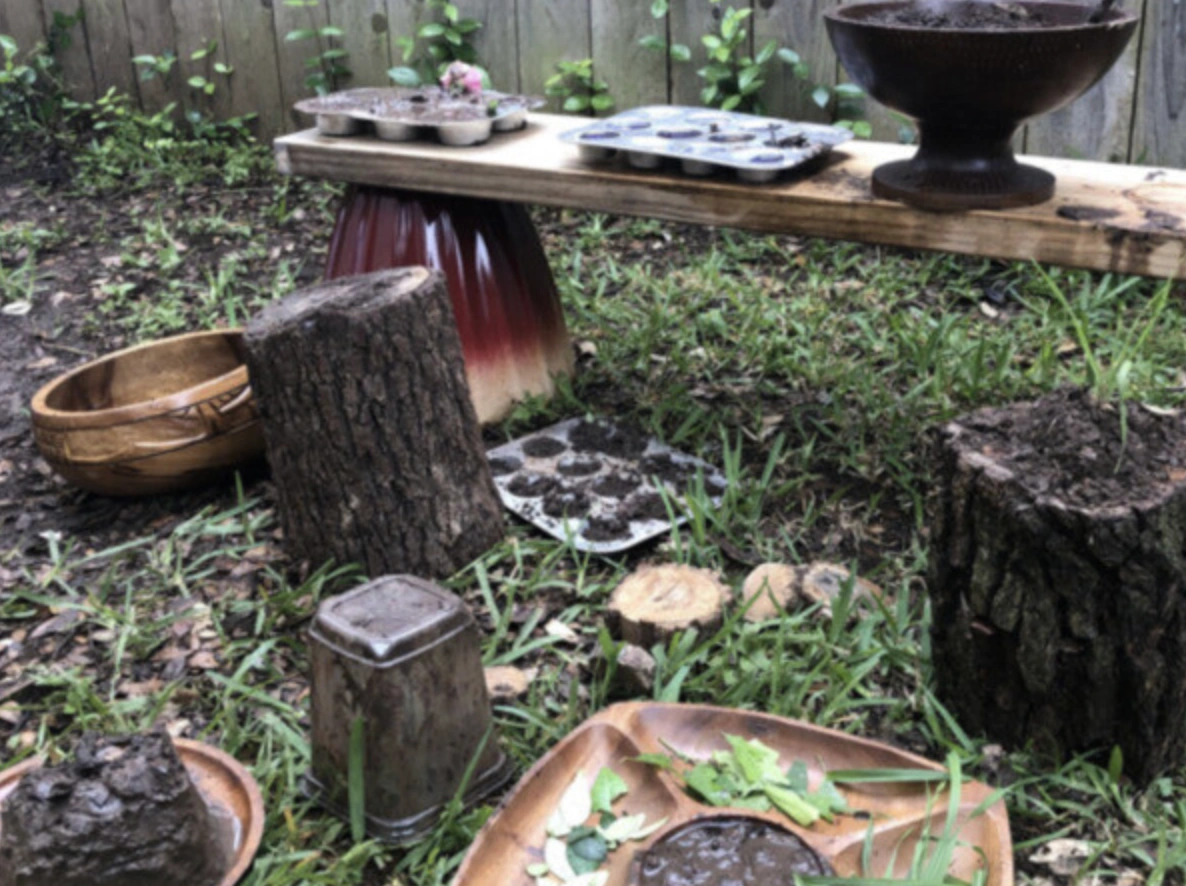 Mud Art—Mud is malleable, sticky, versatile and easily available- all the makings for a perfect art material for kids! Explore the many possibilities for mud play by transforming dirt and water into paint. Once made, the creative uses for mud paint are endless!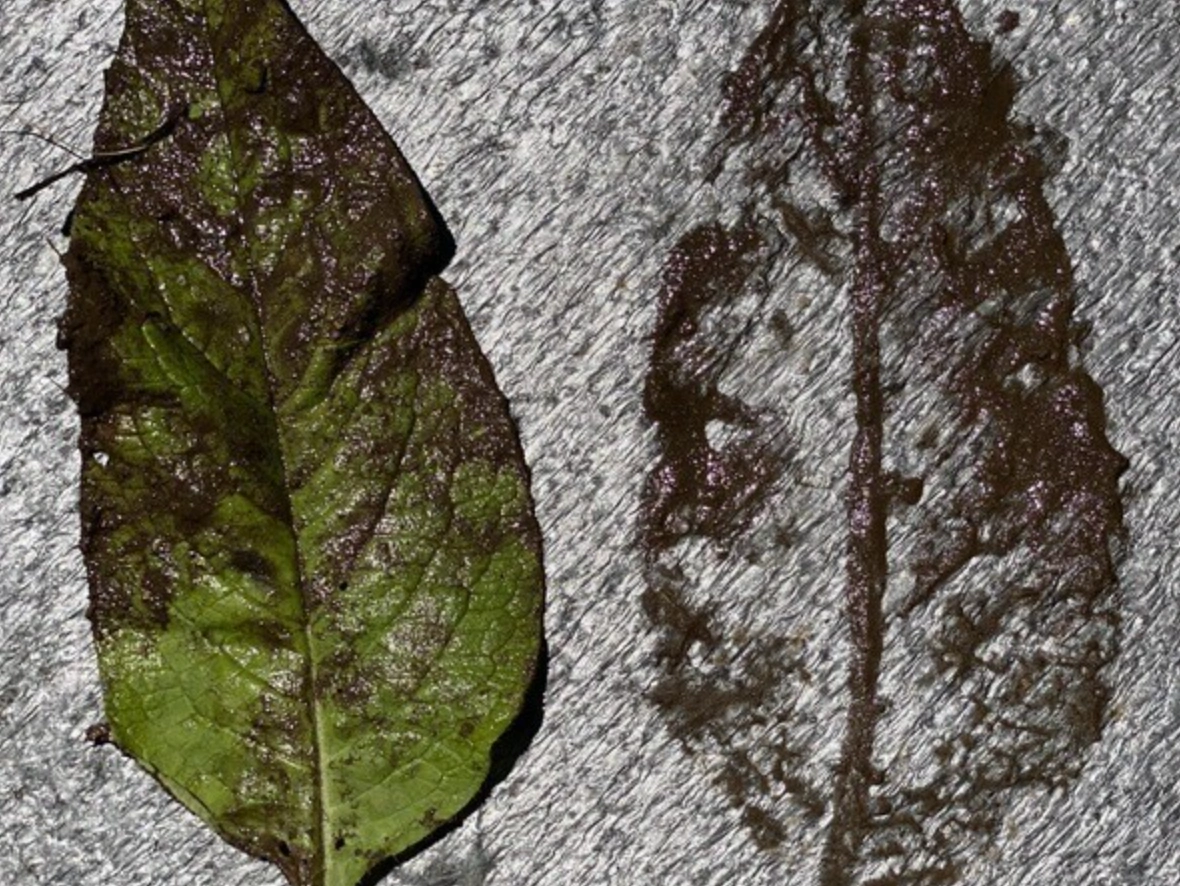 Try a free lesson of Tinkergarten Anywhere!
Our free trial lesson this fall is focused on helping kids connect with the earth beneath their feet. We guide them to play like earthworms and interact, explore and create with stones, soil and mud. Click here to check out the free lesson and companion activities and resources.