Each November, my husband and I hope to make it a mindful gifting year. And, come December, we inevitably end up hitting the toy store at the last minute, wondering what to grab in order to feel like there are "enough" gifts for each of our kids. This year, with all of the shipping and supply change disasters, we can't even play that card—and it really is time to focus on what matters—great experiences!
We know we're not alone—and we suspect the temptation to grab the quickest gift available is always strong, especially when parenting stress remains high.
We also try to harness the power of simplicity in all of our lives. Whenever we're contemplating holiday gifts, we remember a study that showed kids play for longer periods—and more creatively—when there are fewer toys around. Yes, less is more!
It has also helped to remind ourselves that acquiring things doesn't lead to lasting happiness, no matter your age. Much of the happiness we experience with new things is derived from their novelty. Soon enough, this wears off. Worse yet, getting in the habit of getting lots of new things may even lead to the never-ending need for more possessions.
What Gives Lasting Joy?
After a 20-year study on the difference between acquiring things and acquiring experiences, a Cornell professor concluded that:
"Our experiences are a bigger part of ourselves than our material goods. You can really like your material stuff. You can even think that part of your identity is connected to those things, but nonetheless, they remain separate from you. In contrast, your experiences really are part of you. We are the sum total of our experiences."
To guide our gift-giving this year, my husband and I are focusing on one of our favorite sayings:
"There are only two lasting gifts we can hope to give our children. One of these is roots, the other is wings."
For roots, we'll double down on our family traditions. For wings, we'll keep finding experiences and objects that help our kiddos stretch and grow.
We've crowdsourced ideas from friends about how best to do that. To follow are some of our favorites, and we hope they help you this season too!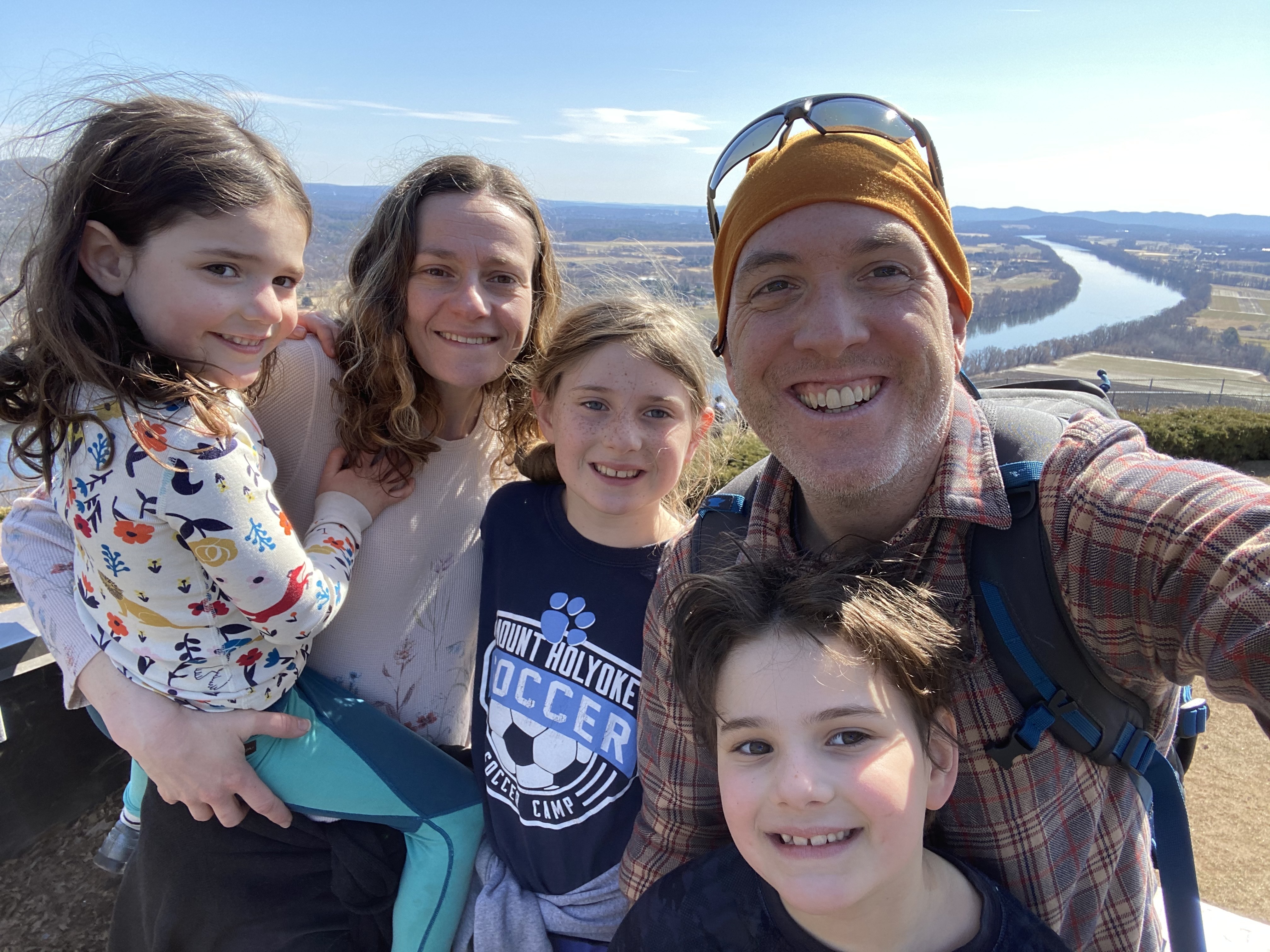 Give experiences.
Research tells us that a big part of why receiving experiences brings us more happiness is the anticipation we feel between getting the gift and the actual experience. So, giving kids the promise of experiences to come not only offers them quality time but all of the goodness they'll feel when looking forward to it. Here are a few ideas:
Give kids a set of coupons that they can redeem for small and safe adventures together. A trip to the bagel shop or a romp in the park can seem extra special when kids get to use a holiday coupon and choose when they happen.

Give winter outdoor gear to kids to enable a whole season of joyful outdoor experiences. Check out our Winter Gear Guide for ideas, tips and even some discounts!

If you are able to take a family vacation, involve kids in the planning of it. Even wee ones can look at images of the places you'll go together and get in on the excitement and anticipation.

Give the gift of light and hope by making a lantern for Lantern Walk, Winter Solstice, New Years or whatever winter holiday you celebrate. Then light your lantern each evening when the sun sets and early in the morning to bring more joy to the winter season. Need lantern making materials? Get a sweet

$7 Lantern Making Kit

.

Find a class that kids can take to enjoy something they love, explore new passions or learn in an engaging new way. Get family and friends to give you a

gift card for Tinkergarten

, and you can enjoy a class together!
Give regular time together.

Not sure how to wrap time? You can wrap up a certificate, making a promise for a way to spend regular time together. Here are some of our favorite potential promises:
Weekly walk up in the woods—Commit to an early wake-up and morning walk together each week.

Set a goal. Set a goal to go on 20 hikes or to visit all of the parks in your county. Keep track of your progress and document your visits as you go. You could even try for 52 weekly hikes next year! For inspiration, read about our Tinkergarten friend, Megan Fisher and her

amazing, hiking family

.

Set aside a regular park time and use

DIY activities

to give your play time a place to start.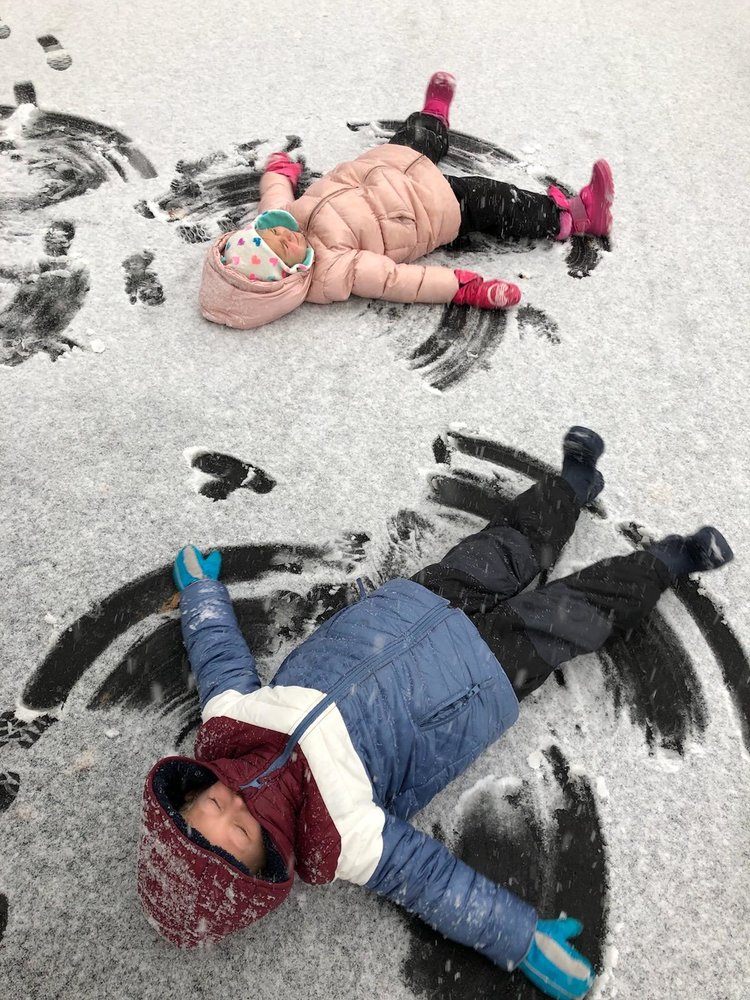 Put experiences on others' lists.
Welcome grandparents, aunts, and uncles to support your commitment to experiences. They can give you and your kids financial support or purchase gift cards for experiences, like Tinkergarten classes, that help you and your children connect, play and learn together.
Open-ended toys.
Toys may be things, but toys can be powerful tools for fun and learning, especially the ones that support open-ended play. There are some great lists of open-ended toys out there, and we are partial to WIRED Magazine's list of the five best toys of all time (sticks and dirt are on there!).
Lists aside, we've found the following questions super helpful as we reviewed the lists to identify the most open-ended toys:
How many ways could our kids use this toy?




How many different things could they build or make with this toy?




Can this toy also be a tool?




How many different ways could they pretend with this toy?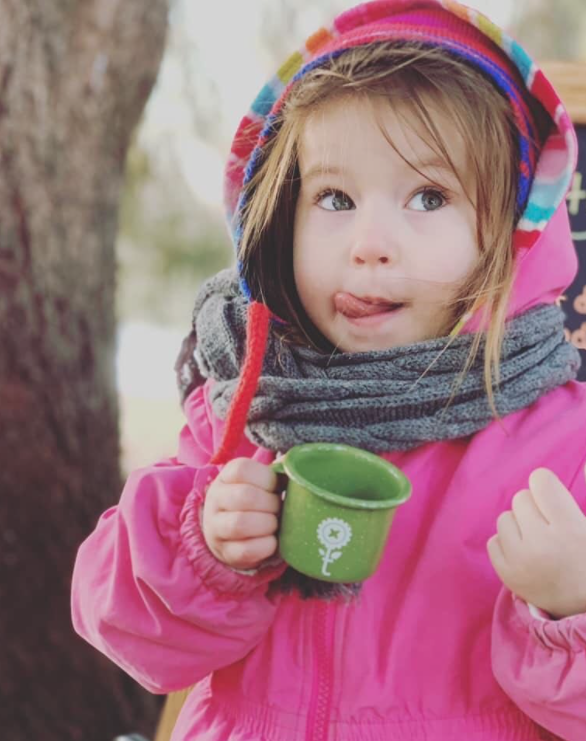 Give books.
You really can't go wrong with the gift of reading—a powerful experience in and of itself that helps kids focus, stretch their imaginations and explore new worlds and topics.
Joy to you and yours!
No matter how you gift, we wish you and your family a season full of joyful and memorable experiences together!