Eleven years ago, we stumbled on a lovely way to embrace the change so many of us feel as the days become shorter each fall— make lanterns to light up and welcome the darkness. Eleven years later, we continue to make lanterns as part of our Tinkergarten Lantern Walk—a beloved annual event enjoyed by Tinkergarten families and their friends all over the country!


From Diwali to the
Mid-Autumn Festival
celebrated in China and Vietnam to Germany's
St. Martin's Day
festival, cultures around the world celebrate late fall and early winter with festivals of light. This time of year is an incredible opportunity to stop and be mindful of the cycles of nature. It is also a chance to teach kids not to fight but to lean into change—a habit of mind that will help them navigate life. And, what better way to construct a learning moment than to take children outdoors at night with a colorful lantern that they have made?
This activity is also featured in our fall Wellness Tinkergarten curriculum.
Not yet signed up?
Click here
to sign up or to try a free Tinkergarten Home lesson.
The Guide
Already have lanterns? Visit our
Fall Lantern Walk 2023 Activity
to learn more about how to find and join or host your own Fall Lantern Walk!
Read on for how to make lanterns and participate in the Fall Lantern Walk tradition!
Watch a
3-minute video
to see how to turn an ordinary jar into a beautiful, homemade lantern.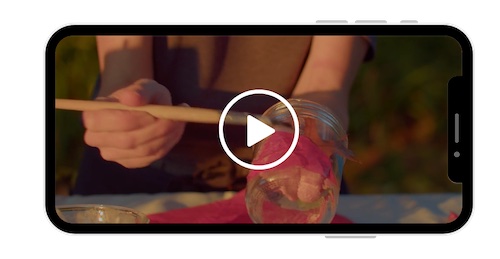 Step 2: Get an empty jar.
Mason jars are ideal, but you can use any jar that has a screw-top lid. Grab enough for you and kids to make your own, side by side.


Step 3: Cut or rip tissue paper pieces.
Cut up sheets of tissue paper of various fall colors into small 1-2" pieces. Or, invite kids to use their hands to rip the tissue paper into pieces (a super satisfying sensory experience!).


Step 4: Prepare glue mixture.
Make a 1:1 ratio of water and school glue. Grab some paintbrushes too.


Step 5: Demonstrate how to apply tissue paper.
Use a paintbrush to apply the glue/water mixture to a small portion of a glass jar. Then, pick a piece of tissue paper and press it on top of the gluey surface. Repeat until you've covered the jar. You can also layer fallen leaves, flower petals and ferns between the layers of tissue paper, too.


Step 6: Let the kids do their making...and let them make a mess!
The product should look like a little kid made it, and it will still look gorgeous all lit up! If kids need help, put your hand inside the jar and let them paint/apply tissue paper. Let the lanterns dry for a day or two.
Step 7: Attach a string handle.
If you have a mason jar, remove the center of the lid, leaving only the metal rim. Tie a knot around the lid on two opposite points (i.e. at 9 o'clock and 3 o'clock), then close the lid on the jar.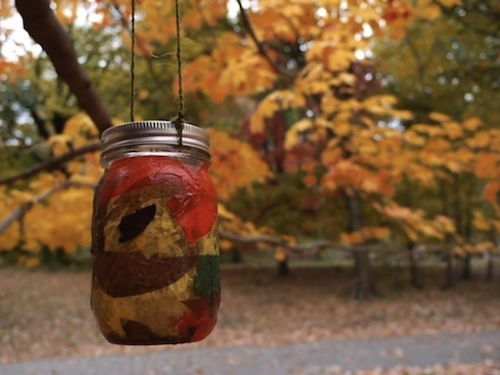 Step 8: Celebrate light and join us for a Lantern Walk!
Step 9: Love your lantern!
Why is this activity great for kids?
Turning ordinary jars into lanterns that can light up the darkness of the evening, helps kids (and us) learn to embrace change and connect to the cycles and rhythm of nature. Kids will
use
multiple senses
(touch and sight) as they work with glue-water mixture and colorful tissue paper. As kids use a brush to apply glue mixture and carefully place tissue paper, they'll develop their fine motor skills as well as their ability to direct and sustain
focus.
Creating something of their own design nurtures
creativity
and confidence.
Try a Free Lesson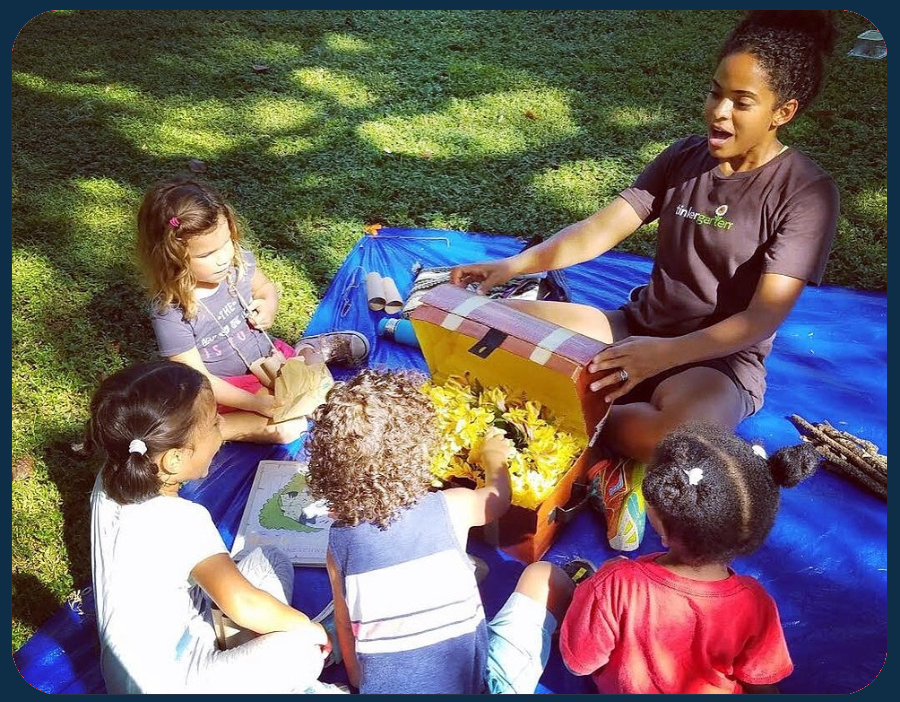 Tinkergarten for Teachers
Teach Tinkergarten in your community or classroom!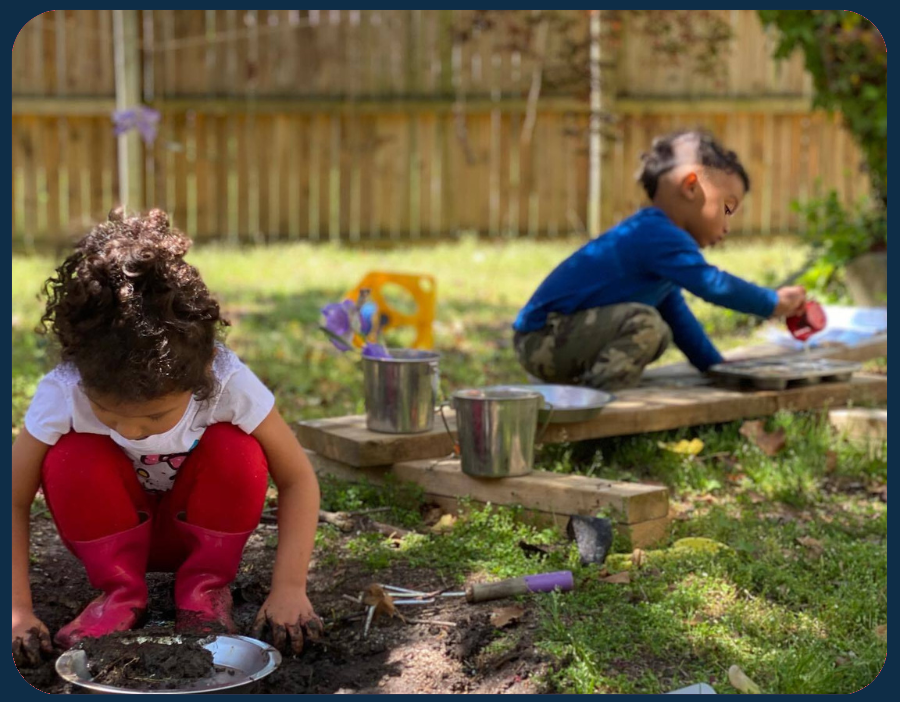 Tinkergarten Anywhere
Enjoy Tinkergarten as a family anytime, anywhere!