Bird Activity for Kids
Use the sticking power of nut butter to turn a pine cone into a bird feeder for feathered friends, then learn to care even more for birds as you observe them enjoying it.
The Guide
Set up
For feeder making, you can be indoors or out, depending on how cold it is on small hands. The sun butter can also be wonderfully messy for kids, so pick clothes or outerwear that you feel good about washing after the play!
To set up, pour bird seed in a large bowl or bin and have sun butter easily accessible to introduce later.
Invitation
Play with bird seed. Feel it. Bury things in it. Scoop it and let it fall through your fingers.
Wonder how we could leave some bird seed for the birds. If you have lots of squirrels, wonder how you could hang it so that winged friends could reach it, but squirrels couldn't take it all.
Share ideas.
Introduce the pine cones first. Could these help? Tie some yarn or string to the top of a pine cone so it hangs down. Then, try to add seeds. Harumph, they all fall out!
Wonder what would happen if you used sunbutter (introduce it). Experiment with adding sunbutter to the pine cone, then rolling it in seeds.
Make a bunch of feeders.
Go for a hike and let your child/kids decide where to hang the feeders. Try to hang one in a spot you can easily observe from inside, if you can.
As you play, wonder aloud about what you think birds will do with the feeders and what kind of birds might come.
Why is this activity great for kids?
Considering the needs of other creatures develops cognitive empathy.
Doing something to meet those needs develops compassionate empathy.
The construction of the orange feeder requires patience and persistence.
Taking time to scoop seeds, smear nut butter and see/feel/smell seeds and pine cones is a marvelous workout for the senses.
Family projects designed around helping others are wonderful ways to reinforce both family and community values. Hurrah!
Try a Free Class
Two class formats: try a free In-Person session (where and when available) or try Tinkergarten Anywhere, our on-demand product available anytime.
In either format, a certified Tinkergarten Leader will teach a Tinkergarten lesson and inspire your kids to play.
Sample the additional activities and resources families get each week to keep kids learning outside at home.
Become or Recommend a Leader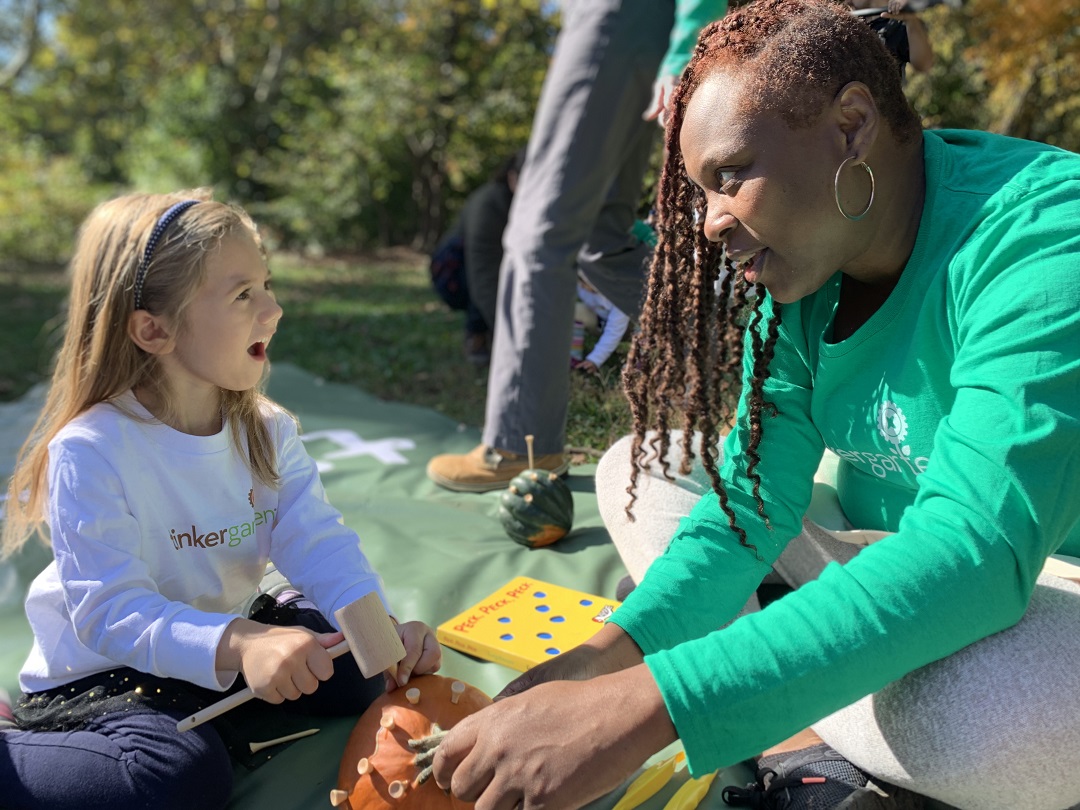 Help us bring Tinkergarten to your community.
Recommend people you think would make great Tinkergarten Leaders.
Maybe that's you!
Earn a $100 gift card to Amazon if your nominee becomes a Leader!