Why It Works
Backed by Research
Healthy, Happy Start
When kids spend time outdoors, they're more physically active and enjoy reduced anxiety, improved sleep and enhanced mood. Best of all, these benefits last a lifetime. Learn More.
Nature as a Classroom
Stimulating and calming in equal parts, the outdoors provides a perfect environment for kids' sensory systems, activating their focus for learning. Parents can sense this—research proves it. Learn More.
Play is Learning
"Nearly all developmental psychologists, neuroscientists and education experts recommend play for kids 0-7 as the best way to nurture kids' development and ready them for success later in life." —Scientific American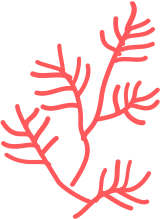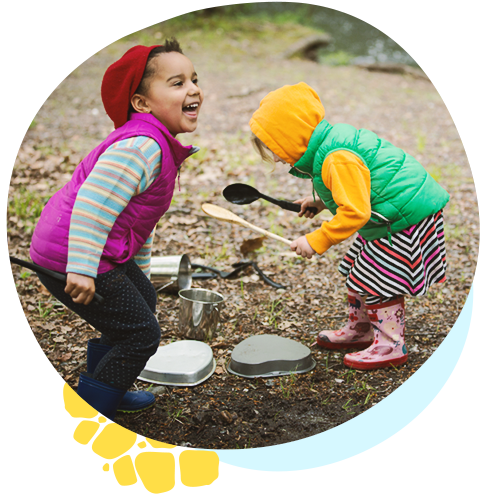 Our Unique Approach
For nearly a decade, we've honed our approach to helping kids become healthy, curious, capable learners.
Nature at the core. Outdoors is the classroom. Creatures are our teachers. Mud and sticks are our tools, and every lesson deepens kids' connection to nature.
Irresistible invitations to play. Each lesson is engineered as an invitation to play that kids simply can't refuse!
Open-ended, child-led. Kids learn best when they lead the way. Plus, we help grown-ups support their child's unique process.
Part science, part wisdom. Every lesson combines early learning science with timeless wisdom about nature and childhood. It's a magic combination.
How We Know It's Working
After nearly 30 seasons, the data shows our impact on kids and families.
87%

Of families spend more time outdoors.

85%

Of kids show improved ability to focus their attention.

90%

Of kids play independently more often and for longer.

93%

Of parents feel better prepared to engage their child in playful learning.
Our Learning Journey
Each season, our curriculum focuses on one of our 8 key skills. Start anytime. Kids learn all 8 as they progress season after season.

What Parents Have to Say
Average session rating = 4.9 of 5 Guadalupe
Tinkergarten has been the best experience for my son. He gets so engaged, and I understand what he gets out of his play experiences thanks to the program materials.
Jessica
We've enjoyed learning new things each season. We've been doing Tinkergarten for three years now and it's still so engaging to our kids.
Brandi
Every lesson always inspires creative play for hours and hours after Tinkergarten ends. I love that Tinkergarten is research based and truly brings out childhood play! Keep up the amazing work!